M&G Pan European Select
(OEIC/Unit Trust)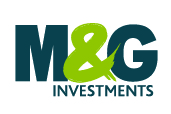 SRI Style: ESG Plus
Fund Type: OEIC/Unit Trust
Region: Europe
Asset Type: Equity
Launch Date: 01/09/1989
SRI / Ethical Overview
The M&G Pan European Select Fund is a concentrated global equity fund of 25-35 stocks with a focus on sustainability. Sustainability refers to the long-term durability of quality businesses and incorporates environmental, social and governance factors. The fund manager believes that competitively advantaged companies with sustainable business models should experience superior, long-term share price performance. Using in-house generated research, the manager waits patiently for short-term disruptions to buy sustainable businesses at a discount and holds on to them for a long-time (the average holding period is six years and rising) allowing for the compounding effect that sustainable companies can deliver. While the fund has a number of exclusions in place, the main emphasis is on inclusion and engagement with company management to drive corporate improvement
SRI / themed / ethical assets under management – overview
Fund Size (GBP): GBP 284 million
Total value of SRI/ethical/environmental/ social/ environmental or sustainability themed funds under management : GBP 1.2 billion covering the entire Select Franchise (including M&G Global Select and M&G European Smaller Companies Fund)
Total value of assets covered by responsible ownership policy: GBP 67 billion (31 Dec 2017) or 100% of equity assets
Total assets under management: GBP 298 billion (31 Dec 2017)
SRI Policies (Primary strategy in bold)
Sustainability policy

Find fund options that consider issues relating to the sustainability agenda (e.g. resource management, environmental impact, climate change and/or social issues such as equal opportunities, human rights and adherence to recognised codes). This will include funds from all of the different SRI Styles. See fund information for explanations of the different strategies.

Governance policy

Find fund options that have policies that relate to corporate governance issues such as board structure, executive remuneration, bribery and/or corporate corruption. These funds will typically avoid companies with poor practices.

Tobacco production avoided

Find fund options that exclude manufacturers of tobacco (or related) products. This typically relates to ethical funds however funds from other SRI Styles commonly avoid this area also. Strategies vary and funds may invest in retailers of such products (e.g. supermarkets or hotels.) See fund information for further information.

Armaments manufacturers avoided

Find ethical fund (and other SRI) options that avoid avoids companies that manufacture products intended specifically for military use. Fund strategies vary - particularly with regard to non strategic military products. Read fund literature for specific details.

Limits exposure to carbon intensive industries

Find environmental, sustainable investment, ethical fund and other options that aim to significantly reduce or limit exposure to carbon intensive industries (ie sectors which are major contributors to climate change). Funds vary - strategies may involve excluding sectors such as coal, oil & gas, mining or airlines - or may indicate a 'best in sector' approach is taken. See fund literature for details.

Nuclear exclusion policy

Find ethical funds (and other options) that have a published policy that sets out the fund's position on avoiding or limiting exposure to nuclear power. See fund literature for details of their policy.

Fracking and tar sands excluded

Find fund options that avoid companies involved in fracking and tar sands - which are widely regarded as more controversial methods of oil and gas extraction.

Human rights

Find funds that consider human rights practices when approving companies for investment. Such funds will require decent standards of human rights to be demonstrated - which typically means adherence to international norms as a minimum standard.

Child labour exclusion

Find funds that have policies in place that ensure they do not invest in companies that employ children.

Responsible supply chain policy or theme

Find funds that have policies or a themed that considers the responsible management of supply chain related issues (these may relate to employment, product sourcing, sustainability or other issues)
SRI Features
RSMR Rated

Find funds that are rated by research agency 'Rayner Spencer Mills Research' (awarded 'RSMR SRI Rated' status). Read fund literature on contact RSMR for further information.

Norms focus

Find funds that use internationally agreed standards, conventions and 'norms' to help direct where the fund can and cannot invest (e.g. the UN Global Compact, UN Sustainable Development Goals). Read fund literature for further information.

Positive selection bias

Find funds where their main 'ethical approach' is to invest in companies that are considered to be positive/good or useful to people and/or the environment. The fund may also have negative avoidance criteria - see fund details to read more about fund strategies.

Balances company 'pros and cons'/best in sector

Find ethical funds and other options that consider both the 'positive' things companies do and the 'negative' things they do in order to make balanced, often complex decisions about where they might invest. Such funds often invest in the best/most ethical companies across most industries ('best in sector'), rather than excluding entire sectors. The fund manager may combine this with 'responsible engagement' activity to encourage better business practices. See fund literature for specific policy explanations.

Over 50% large cap

Find funds that invests more than half of their money into what are commonly regarded as 'large companies'. This will typically mean that the market capitalisation (or value) of the companies they hold is in excess of £5 to £10 billion.

Sustainability themed

Find funds where there is a significant emphasis on sustainability issues either as its primary strategy or as a core strategy that compliments other criteria. (This may apply to a number of different SRI Styles). Such funds will consider environmental and social issues when making stock selection decisions. Read fund literature for further information.

Favours cleaner, greener companies

Find funds that aim to nvest in companies with strong environmental policies and practices. This may mean it invests in smaller companies offering market leading environmental services or products and/or larger companies that are working towards the improved management of their negative impacts. Read fund literature for further information.

Favours companies with strong social policies

Find funds that invest in line with positive strategies that relate to 'people' issues - such as having strong human rights, labour standards and equal opportunities practices. Such funds are likely to invest in companies that have market leading standards with regard to employee and supplier practices. Read fund literature for further information.

Limited/few ethical exclusions*

Funds with this label tend to avoid fewer companies than other ethical funds or other options with avoidance criteria. Strategies vary. The fund may only avoid companies in one or two areas (eg only exclude tobacco or armaments companies) or they may exclude only the very worst companies when measured against internationally accepted standards (across potentially a range of areas). Read fund literature for further information.

Available via an ISA

Find funds that are available via a tax efficient ISA product wrapper

Responsible ownership / stewardship policy

Find funds that have a policy that sets out what they do with regard to responsible investment ownership - also known as 'stewardship'. This typically relates to issues such as dialogue with companies and shareholder voting.

ESG integration strategy

Find funds that factor in 'environmental, social and governance' issues as part of their investment decision making process. (These typically relate to improved risk management.)

Combines norms based exclusions with other SRI criteria

Find funds that make significant use of internationally agreed 'norms' (eg United Nations Global Compact - UNGC - or the UN Sustainable Development Goals - SDGs) as part of their investment selection process ALONGSIDE additional SRI criteria such as positive or negative stock selection policies and/or stewardship strategies.

Combines ESG strategy with other SRI criteria

Find funds that have an ESG strategy (which is typically focuses on avoiding companies that post environmental, social or governance related risks) with additional criteria such as positive and/or negative screens or engagement/stewardship strategies.

Invests mostly in large cap companies

Find funds that have SRI strategies and focus their investment stock selection on larger companies (eg over £1bn)
Corporate Activity
ESG/SRI engagement

Find funds and fund management companies that actively encourages higher 'environmental, social and governance' and/or 'sustainable and responsible investment' practices amongst investee companies - when positive change is aligned with the best interest of investors. This may apply to a single fund or a group of funds. Read fund literature for further information.

Responsible Ownership policy for non SRI funds

Find funds run by fund managers that apply Responsible Ownership or 'Stewardship' policies to all or most of their investment assets. This means that active involvement (e.g. voting, dialogue) with the companies they invest in across funds (not normally limited to ethical or SRI options.) Read fund literature for further information.

Integrates ESG factors into all/most fund research

Find fund management companies that research environmental, social and governance (ESG) issues when deciding whether or not to invest in a company. This typically applies to all funds, not only those which are promoted as being 'ethical' or 'SRI themed'. This is increasingly often used as a risk management tool.

Vote all* shares at AGMs/EGMs

This fund manager votes or aims to vote all* the shares they own at Annual General Meetings and Extraordinary General Meetings. A commitment to voting shares is a key indicator of 'responsible share ownership' - where fund managers consider - and express their views on - the key business issues effecting the companies they part own. (*Allowance is made for exceptional situations such as when shares are in the process of being sold.)

In house responsible ownership/voting expertise

Find fund / fund management companies where there is in-house expertise that enables the fund manager to make their own decisions on issues such as shareholder voting, setting of in-house guidelines - for example - particularly with regard to environmental, social and governance (ESG) issues.

Responsible Ownership/ESG a key differentiator

The fund managers have said they consider this area to be a key differentiator for their business

UK Stewardship Code signatory

Find fund managers that are signatories to the FRC UK Stewardship Code, which sets out a framework for constructive investor / investee relations where fund managers are encouraged to behave as responsible 'company owners'.

Publish Responsible Ownership/Stewardship report

Find fund management companies that publish information on their approach to responsible investment ownership - also known as 'Stewardship' - following the introduction of 'the Stewardship Code'. This sets out their approach to voting, dialogue with company management and any related activity. This is publicly available.

Publish full voting record

Find fund management companies that publishes a full record of how they vote at AGMs and EGMs. This information is publicly available.

Review(ing) carbon/fossil fuel exposure for all funds

Find funds / fund managers that are reviewing or have reviewed their exposure to carbon intensive industries including (but not only) mining, oil and gas companies. This work is being carried out in the context of climate change related concerns, and may often reference international agreements.

Regularly lead collaborative ESG initiatives

Find funds managed by fund management companies that regularly initiate or help run industry wide (collaborative) investor projects aimed at raising environmental, social and governance standards amongst investee companies.

PRI signatory

Find fund management companies that have signed up to the UN backed 'Principles of Responsible Investment' initiative.

UKSIF member

The fund management company is a member of UKSIF - the UK Sustainable Investment and Finance association

Fund EcoMarket sponsor/partner

Fund management company is supporting this website which aims to raise the profile of and help explain sustainable, responsible and ethical fund strategies. Sponsor funds are listed ahead of other funds and display their company logos.

Climate Action 100+ or IIGCC member

Involved in collaborative institutional investor initiatives that are encouraging companies to address climate change (ie reduce carbon emissions)

Encourage board diversity eg gender

Fund managers encourage the companies they invest in to have more diverse board structures (eg more women on boards)

Encourage responsible corporate taxation

Fund management company is working with the companies it invests in to encourage more responsible corporate taxation

Encourage carbon / GHG reduction

The fund management company is working with the companies it invests in to encourage reductions of carbon dioxide and other greenhouse gas emissions.

Employ specialist ESG/SRI/sustainability researchers

The fund management company directly employs specialist ESG/SRI/sustainability researchers or analysts

Use specialist ESG/SRI/sustainability research companies

The company makes use of expert external research

In house carbon/GHG reduction policy

The fund management company is working to reduce its own carbon/greenhouse gas emissions.

Full SRI policy information available on request

Information on all selected filter options will be supplied by the fund manager if you ask them to do so
SRI / Ethical Policy
Our sustainability focus is the cornerstone of the fund's investment approach. The initial time horizon is 10 years and the average holding period is currently 6 years.
The fund has a small number of negative screens coded into the prospectus. These are the exclusion of companies deemed to be in breach of UN Global Compact principles, as well as controversial weapons and tobacco.
However, the fund's sustainability focus centers on active engagement with companies that are on the fund's investment watch-list or held in the portfolio. This is vital for the purposes of:
1) Evaluating a company's commitment to sustainability
2) Assessing its corporate culture
3) Encouraging management to address their ESG related issues
4) Bringing ESG improvements
Resources, Affiliations & Corporate Strategies
The fund's exclusions (companies in breach of UN Global Compact, producing tobacco and controversial weapons) are implemented by external provider ISS Ethix.
Individual stock research is conducted in house by the Select team's three embedded analysists, with ESG factors incorporated at each stage of the analytical process:
* Identification of the durability or sustainability of a company
* Delta analysis inclusive of ESG head/tail winds
* Valuation, including ESG risks and opportunities on cash-flow, funding costs and asset life.
One of the embedded analysts is dedicated to ESG. He oversees the team's engagement efforts and collaborates with M&G's Corporate Finance and Stewardship team when necessary.
The fund manager actively participates in the engagement process and is the sole decision maker.
Affiliations
We are actively involved in all these initiatives
30% Club (member)
ACGA - Asian Corporate Governance Association (member)
BBP - Better Buildings Partnership (member)
BPF - British Property Federation (member)
Climate Action 100+ initiative (signatory)
Climate Bonds Initiative (partner)
EFAMA - European Fund and Asset Management Association (member)
Financial Reporting Council (Stewardship Code signatory – Tier 1 rating)
Green Bond Principles (member)
IA - Investment Association (member - sit on Corporate Governance & Engagement Committee and Remuneration & Share Schemes Committee).
IIGCC - Institutional Investors Group on Climate Change (member)
Investor Forum (member)
IPF - Investment Property Forum (member)
Revo - real estate (member)
TCFD - Taskforce on Climate Related Financial Disclosures (statement of support for recommendations)
UKSIF - UK Sustainable Investment and Finance Association (member)
UN Global Compact (screening based on principles)
UN PRI - Principles for Responsible Investment (signatory – A+ rating Strategy and Governance)
Search all funds on Fund EcoMarket