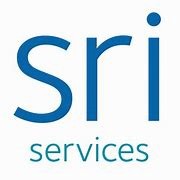 Based upon the statements you ticked, your preferences are:
---
Save or Print
---
Need Advice?
Please contact your financial adviser to discuss how to build these SRI Styles into your investment decisions.
This questionnaire is designed to be used with the 'Fund EcoMarket' adviser SRI database tool - which helps your financial adviser to match SRI fund options to investor's individual SRI Styles. You may like to take a copy of this report with you when you visit your adviser. Please be aware sriServices are not authorised to offer financial advice.
---
This information is intended to help individuals to identify the types of ethical and socially responsible investment that may best suit their personal views and goals. This tool is for information purposes only and is not intended to constitute any form of financial advice or recommendation and Investment decisions should not be taken based on the information contained on this site alone. The content on this site is not intended to endorse any individual style or investment fund. For advice on selecting investment options individuals should consult an authorised financial adviser. A list of financial advisers can be found at www.unbiased.co.uk. Whilst we do take every care to ensure the accuracy of the SRI StyleFinder we can not be held responsible for decisions made following the use of this site.