M&G Investments
(Corporate Activity)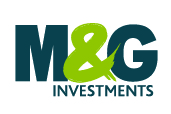 SRI Style: Responsible Ownership
Fund Type: Corporate Activity
Region: Unclassified
Asset Type: Mixed Asset
Launch Date: 01/01/2018
SRI / Ethical Overview
At M&G, the responsible stewardship of our assets through active fund management is the bedrock of our approach. We believe this approach adds value to our investment process and, at the same time, helps us to meet our clients' expectations and to fulfil our responsibilities to society.
Since ESG issues tend to evolve over time, as long term investors we consider such factors to be a fundamental component of our investment processes. Our responsible ownership approach shares a number of common principles across M&G:
We incorporate the consideration of material ESG factors in every asset class in which we invest.
We undertake regular and constructive engagement with management of investee companies with the aim of better understanding their approach to managing their ESG risks and opportunities; we work with management teams to improve ESG standards where necessary.
For relevant asset classes, we consider active and informed voting as an integral part of our responsibility to our clients.
Our voting and engagement activities are focused on ensuring the best long-term outcomes for our clients via the delivery of sustainable investment returns in a responsible manner.
SRI Policies (Primary strategy in bold)
-
Corporate Activity
ESG/SRI engagement

Find funds and fund management companies that actively encourages higher 'environmental, social and governance' and/or 'sustainable and responsible investment' practices amongst investee companies - when positive change is aligned with the best interest of investors. This may apply to a single fund or a group of funds. Read fund literature for further information.

Responsible Ownership policy for non SRI funds

Find funds run by fund managers that apply Responsible Ownership or 'Stewardship' policies to all or most of their investment assets. This means that active involvement (e.g. voting, dialogue) with the companies they invest in across funds (not normally limited to ethical or SRI options.) Read fund literature for further information.

Integrates ESG factors into all/most fund research

Find fund management companies that research environmental, social and governance (ESG) issues when deciding whether or not to invest in a company. This typically applies to all funds, not only those which are promoted as being 'ethical' or 'SRI themed'. This is increasingly often used as a risk management tool.

Vote all* shares at AGMs/EGMs

This fund manager votes or aims to vote all* the shares they own at Annual General Meetings and Extraordinary General Meetings. A commitment to voting shares is a key indicator of 'responsible share ownership' - where fund managers consider - and express their views on - the key business issues effecting the companies they part own. (*Allowance is made for exceptional situations such as when shares are in the process of being sold.)

In house responsible ownership/voting expertise

Find fund / fund management companies where there is in-house expertise that enables the fund manager to make their own decisions on issues such as shareholder voting, setting of in-house guidelines - for example - particularly with regard to environmental, social and governance (ESG) issues.

Responsible Ownership/ESG a key differentiator

The fund managers have said they consider this area to be a key differentiator for their business

UK Stewardship Code signatory

Find fund managers that are signatories to the FRC UK Stewardship Code, which sets out a framework for constructive investor / investee relations where fund managers are encouraged to behave as responsible 'company owners'.

Publish Responsible Ownership/Stewardship report

Find fund management companies that publish information on their approach to responsible investment ownership - also known as 'Stewardship' - following the introduction of 'the Stewardship Code'. This sets out their approach to voting, dialogue with company management and any related activity. This is publicly available.

Publish full voting record

Find fund management companies that publishes a full record of how they vote at AGMs and EGMs. This information is publicly available.

Review(ing) carbon/fossil fuel exposure for all funds

Find funds / fund managers that are reviewing or have reviewed their exposure to carbon intensive industries including (but not only) mining, oil and gas companies. This work is being carried out in the context of climate change related concerns, and may often reference international agreements.

Regularly lead collaborative ESG initiatives

Find funds managed by fund management companies that regularly initiate or help run industry wide (collaborative) investor projects aimed at raising environmental, social and governance standards amongst investee companies.
SRI / Ethical Policy
We engage with companies on a number of issues from corporate governance to environmental sustainability. Closely linked to this engagement work, we are meticulous in our voting responsibilities at shareholder meetings, which we see as one of our central responsibilities as long-term shareholders.
Our fund managers believe that the long-term success of companies is supported by effective investor stewardship and high standards of corporate governance. We believe that if a company is run well, it is more likely to be successful in the long term. Social and environmental issues can also have an important impact on company performance. Well managed companies take these issues into consideration as part of their successful development.
In 2017, M&G attended 1,800 meetings, of which 676 were with the management of UK companies (including 408 meetings with companies in the FTSE350) and 1,124 international companies. These involved engaging with investee companies on issues including strategy, corporate governance, culture, capital allocation, executive remuneration, social responsibility and sustainability.
Alongside engagement with investee companies, active voting is an integral part of our investment approach. We believe exercising our vote adds value and protects the interests of our clients as shareholders. Our starting position is to be supportive of the management of the companies in which we invest. However, there are occasions when company boards put forward resolutions that we feel are not in the best interests of the company.
M&G is willing to act collectively with other UK and overseas investors where it is in the interests of our clients to do so, and we are supportive of collaborative engagements organised by representative bodies such as the Investor Forum. We participate on a range of external committees related to shareholder issues, while also participating in conferences, conventions and roundtables.
Among others, M&G is a member of the Investment Association (IA), with M&G representatives actively participating on the Association's remuneration and corporate governance committees. We are also a member of the Asian Corporate Governance Association (ACGA), which provides a good forum for collaboration, as does the Institutional Investors Group on Climate Change (IIGCC).
Resources, Affiliations & Corporate Strategies
M&G's Corporate Finance & Stewardship team coordinates and implements M&G's stewardship activities (including engagement and proxy voting). Importantly, the team works closely with M&G's investment teams to ensure a holistic and joined-up approach to stewardship.
Beyond this, the team is responsible for coordinating M&G's participation in a range of external initiatives and investor collaborations including the UK's Investment Association, the Investor Forum and the Asian Corporate Governance Association, among others. The team also supports M&G's Responsible Investment Advisory Forum in maintaining our relationship with Responsible Investment oriented bodies, in particular the UN-backed Principles for Responsible Investment (UNPRI) und the UK Sustainable Investment and Finance Association (UKSIF).
List of RI/ESG initiatives the team is involved with:
- Signatory of the UN-backed PRI
- PRI Fixed Income Engagement Sub-Committee
- UKSIF
- UK Investment Association
- UK Investor Forum
- Green Bond Principles
- Climate Bonds Initiative
- Supporter of the UK Stewardship Code
- Supporter of the Global Real Estate Sustainability Benchmark
- Signatory to the 30% Club
- Institutional Investors' Group on Climate Change (IIGCC)
- Climate Action 100+
- EFAMA
- Asian Corporate Governance Network
- International Corporate Governance Network (ICGN)
Search all funds on Fund EcoMarket